How Procrastinating About Your Internet Presence Hurts Your Local Business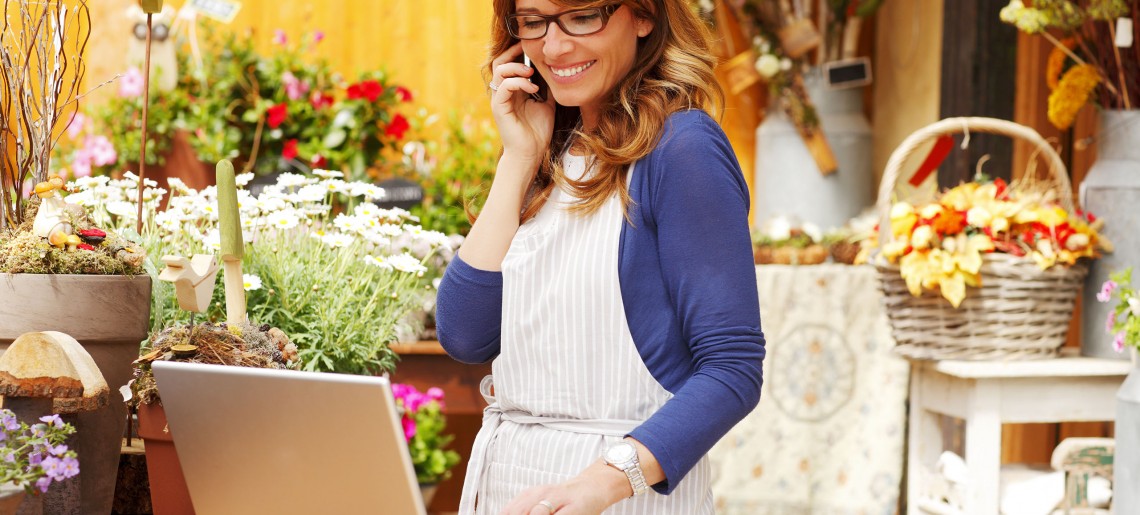 "That sounds wonderful!" the lady was saying between bites of birthday cake. Mandy had just seen her eyes light up as she'd described her local business. "Where are you located?" When Mandy told her the lady said, "Oh, I go by there all the time! I've never gone in, though. Do you have a website so I can see what you have?"
"We have a Facebook page," Mandy replied as she handed the lady a business card and tried to hide her frustration. "You walk by all the time and would never come in?" she thought. "Did you not see the exact item we were just talking about in my window? Why do you need to see it online? Just come in the store already!"
She never heard from the woman again.
Meanwhile, New Customers Aren't Finding Her
Unfortunately for Mandy (who keeps meaning to beef up her online presence but never seems to get around to it) the lady she met was not an unusual potential customer. Right now, according to Forrester Research, 52% of the purchases being made in local stores have been directly influenced by online research. Whether that means checking out reviews, researching products and businesses, or merely being swayed by the thoughts of the shopper's friends. Over half of all purchases made in person involve the internet. According to the same report, that number is going to reach 60% within a short few years.
Millennials, especially, report a growing reluctance to even go into a local store if they can't see what the store offers online first.
What does that mean for the business owner like Mandy? Can she survive if 60% of shoppers can't find the information they want before they're willing to purchase her products?
The Difference Between Success And Failure
Being found online when and where the shopper is doing this advance research can be the difference between success and failure, especially as these numbers continue to rise.
So the #1 way procrastinating about your internet presence hurts you is that every day you wait, you miss out on a new potential customer.
Equally important is the concept of aging. When someone in your town is searching for a product you carry, search engines have to choose which pages that contain that item to display first. One of the things they consider is the age of each page. They're thinking that an authority on a subject sticks around, doesn't show up and disappear. So the longer a page exists, the more weight the search engine gives it.
This means that even if you can't complete your page/ profile/ website/ listing etc. you want to get it started NOW. Even if it takes you 3 weeks of editing to get it where you want it. Because the fact that a page was born today gives it more credibility than one born tomorrow.
Which brings me to the final point. One reason Mandy procrastinated was that everything she knew she needed to do online seemed like a giant, time-consuming task. So she never started. And she's still losing potential customers. But getting started is half the battle. 15 minutes here, 20 minutes there add up over time.
Before you know it, you'll be wondering how you ever did business any other way.