Do's and Don'ts
One of the many things that we love about ShopOnMain's internet platform is the freedom that you're given in creating your store. The numerous possibilities in the different kinds of photos and videos that you can upload to your shop, and products, are amazing. However, there is a small list of items and services that are prohibited from the site. Here are the do's and don'ts for ShopOnMain.com.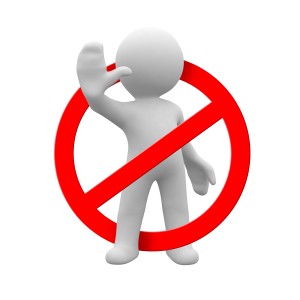 Prohibited Items
Fire arms – guns of any nature are prohibited, this includes ammunition. However, fire arm accessories are allowed.
Mature Adult Content or Materials – any type of pornographic content or materials. This also includes any type of dating services.
Tobacco Products – this includes, but is not limited to: cigarettes, e-cigs, vapors.
Services must be tangible or quantifiable. For example: a martial arts lesson or salon appointment is acceptable. However, casting a spell for someone is prohibited.
Counterfeit Goods
          ShopOnMain does not allow the promotion of counterfeit goods. This means anything that mimics the brand features in an attempt to pass themselves off as the genuine article is prohibited.
Considered Dangerous
          In an attempt to keep people safe, we prohibit any product or service that could potentially cause harm or injury.
Examples of this would be: recreational drugs, any equipment to facilitate drug use, explosive materials (this includes fireworks), or any instructional materials for the making of such drugs or explosives.
Keep it Honest
          Let's keep things honest here. We don't want you or anyone else responsible for another's dishonest actions.
Examples of this include: hacking instructions or software, academic cheating services, fake documents.
Offensive Content
          We take pride in our acceptance of diversity and respect for others, which is why we try very hard not to offend users with content that could be deemed inappropriate and/or offensive. These things include, but is not limited to:
Harassment, violence, racism, hatred, religious, sexual, or political intolerance, or organizations with such views.
Anything that is likely to disgust or shock.
Content meant to exploit or that appears to unfairly capitalize at another's expense.
Inappropriate Use of Information
          Our shoppers, your customers, put their trust in us to keep their personal information private. It is prohibited, not to mention morally unacceptable, to take anyone's personal information and use it for inappropriate or unclear purposes.
Examples of user information to be handled appropriately: name, address, email address, phone number, and any other personal information that might be given during correspondence between you and the customer.
Misrepresentation
          We want our shoppers to be comfortable in the knowledge that what they are seeing and reading is exactly what they are getting. Misleading potential customers is not allowed.
Examples of misrepresentation are: false contact information, making offers that are not actually available, misleading or unrealistic claims (such as weight loss or financial gain).
Gambling
          Though it is a large market, ShopOnMain restricts the promotion of gambling. The following gambling related content is not allowed:
online and off-line gambling
online gambling related information
online games played for money or prizes
online casino based games, regardless of whether money is exchanged
Healthcare Related
          The following healthcare related content is restricted:
online and off-line pharmacies
over-the-counter medication
prescription, and information about, medication
medical services and procedures
medical devices and tests
pregnancy and fertility related products and services
sexual enhancement treatments
clinical trial recruitment