Hello and Welcome to ShopOnMain!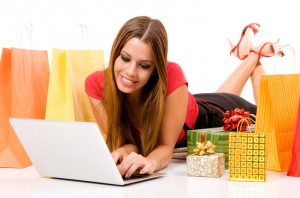 Do you like to shop without dealing with grumpy crowds and pushy salespeople? I know we do! As Bo Derek says, "Whoever said money can't buy happiness simply didn't know where to go shopping." Well we've got your happiness covered. Imagine walking through a shopping square, and seeing numerous shops offering so many wonderful things. You can see everything you're shopping for through the windows of all these shops, but there are so many to go through. You look at your watch and try to think of what items are more important because you simply can't get to them all in one shopping trip, especially with so many people trying to do the same thing. ShopOnMain has just solved your problem. Tons of items you're looking for just a simple click away, and all from the comfort of your own home. No wondering around trying to find that one item that always seems to be elusive, it's all right at your fingertips and easy to find. The fun of walking through a shopping square without the hustle and bustle.
We are so pleased to offer you a new and exclusive way to shop. Window shopping and finding cool stuff to buy has never been more fun. We offer you a chance to take a walk through unique stores from all over the country, to collect treasures from boutiques you never thought you could visit. What more could you ask for?
The goal is simple, to help you find exactly what you are looking for and make it easy to purchase it. Why go out into those busy crowds if you don't have to? Remember, we are always here for you. Whether you're having any issues, or if you just have simple questions. We do what we love and love what we do.
Enjoy!